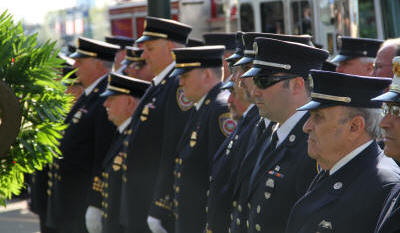 Welcome to the home of the Lynbrook Fire Department on the world wide web.
The Lynbrook Fire Department is an all volunteer department with over 220 members. We serve the Incorporated Village of Lynbrook in Nassau County, Long Island, New York.
Our mission is to provide fire protection services through a range of programs designed to protect the lives and property of the inhabitants from the adverse effects of fires, sudden medical emergencies, or exposure to dangerous conditions created by man or nature. Take a virtual tour of our department by clicking on the menu on the left of your screen. You are welcome to spend some time here and learn more about us.
Click HERE for Live Scanner Feed 2nd, 3rd, 4th Battalions -

---
Our Press Room page is frequently updated with press releases and photos of newsworthy activities by the members of the Lynbrook Volunteer F. D.
---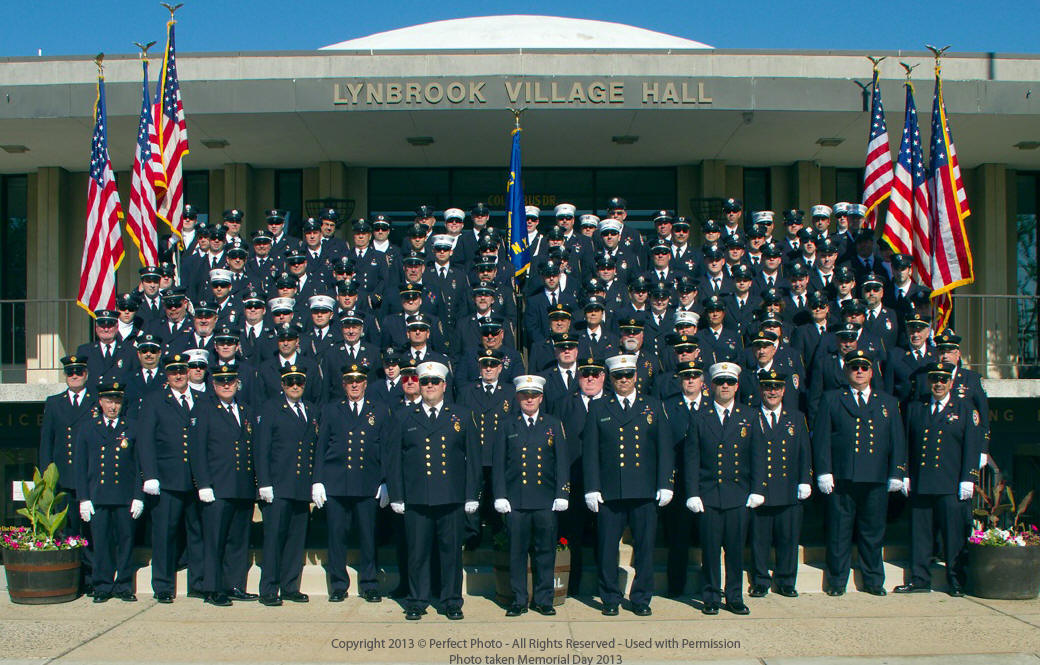 Department Secretary- Ex Capt. John Charvat (Engine 1)
Department Corresponding Secretary- Ex Capt. Robert Scott (Vulcan Co.)
Department Treasurer- George White (Vulcan Co.)
Department Purchasing Agent- Ex-Chief Richard Neidecker (Hose Co.)
Chief Warden- George White (Vulcan Co.)

Lynbrook Fire Department Headquarter Office Assistant- Julie Holton


Notice: The photographs, videos, stories, historical accounts and graphics on this website are protected under U.S. Copyright Law. Material posted on this site may not be reprinted, reproduced or otherwise retransmitted without express written permission of the copyright holder. Contact the webmaster for information concerning the lawful reuse of our web content.

Web site was designed and is maintained at no cost to taxpayers or the Lynbrook Fire Department courtesy of Web Designs by Dan Gilmartin, including graphics, special photo effects, photo restorations, photographic animations, etc.

Website hosting provided by Web Designs by Dan Gilmartin.

Apparatus and Parade photos- - various sources including the LFD Press Officer, LFD members, their families and professional photographers. 2013 Memorial Day photo above by Perfect Photo, used with permission.

Archive photos were supplied by the respective fire companies from historical records. Some archival & historical photos were digitally restored by the Webmaster due to their age & poor condition.

Fire scene photos are provided by photographers as as noted when available and are subject to United States Copyright Law. Press stories on this site are subject to United States copyright.